Reviews
Read all of our
Wedding Gowns Reviews
at
Rozenia - 3/23/13 - Carrie B Necklace & Martine Earrings
Brie - 6/30/12 - Boucheron Band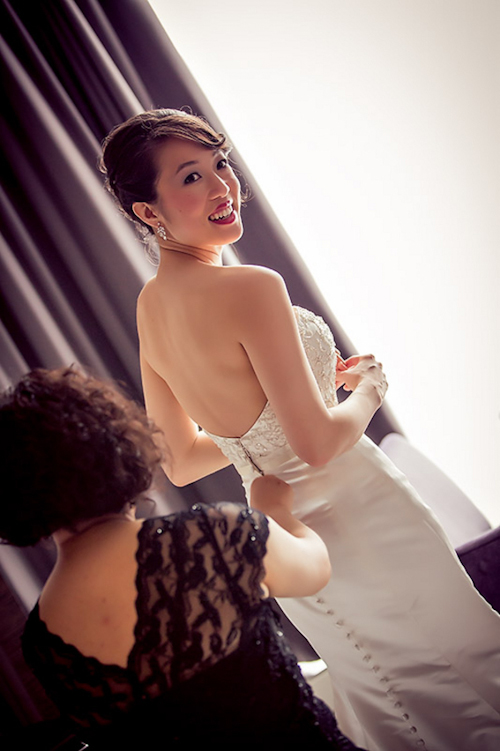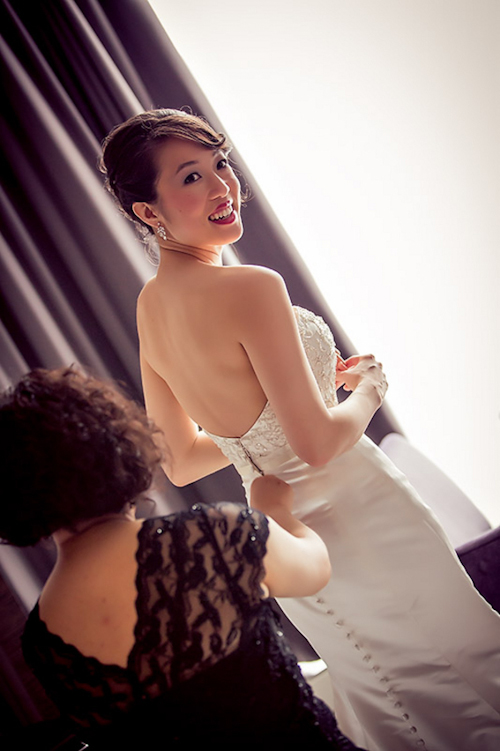 Angela - 7/14/12 - Boucheron Band & Boucheron Earrings
Ann - 7/21/12 - - Charlotte Headband & Tea Party Cuff - My headband and bracelet showed up two days before the wedding and were even more beautiful than I imagined they would be. Happily Ever Borrowed was the best way to get exactly what I wanted for my wedding day without breaking my budget
Camas - 4/21/12 - Diana Earrings

Erica - July 2012 - Mary Kate Headpiece - "The headpiece was just awesome!"

Renata - 6/2/12 - Justine 45" Veil - "I learned about Happily Ever Borrowed through Daily Candy, and I was intrigued. Having already spent more than my allotted budget on my wedding gown, I was hoping to save money in other areas - such as accessories. Veils are surprisingly expensive, and the concept of renting rather than buying one sounded like the perfect solution. Upon browsing their website, I decided on the Justine 45" Corded Lace veil. The description online was detailed and allowed me to feel confident ordering it without having seen it in person. When the veil arrived, I was ecstatic - not only was it beautiful, but it matched my dress perfectly! It was the icing on the cake, so to speak. It arrived exactly the day they said it would and was in pristine condition. Returning it was a breeze with the pre-paid mailing label. I also have to say that Brittany was so responsive to my email inquiries after I placed my order, and that was very reassuring. She confirmed my shipping address, the dates I needed the veil, etc. Happily Ever Borrowed allowed me to have my desired bridal look without breaking the bank. I was delighted with my experience and have been telling all my engaged friends about this fabulous website!"
Danielle - 5/28/12 - Mary Kate Headpiece

Kim - 6/2/12 - Claudia Cuff & Martine Earrings

Celebrity Correspondent for "The Chew" - Evette Rios - Opal Earrings & Claudia Cuff

Nia, 10/22/11 - Helene Combs & Isabella Cuff - I was so excited when I discovered Something Borrowed. They had exactly what I was looking for in bridal accessories. Their selection of Enchanted Atelier and other designers are just the ticket for stylist brides. An added bonus to their service is the ability to try on the accessories before you borrow. It is so hard to envision what your accessories will look like with your dress so this service was tremendously helpful. The accessories added just the right amount of sparkle to complement my Amsale Elle dress. I would definitely recommend them.
Melissa, 1/14/12 - Hayworth Bandeau & Lady Katherine Earrings - Wow the jewelry I wore was amazing! It added so much and I can't imagine not having the headband and earrings to compliment my wedding day look. Returning was very easy, the prepaid label was already in the box: all I had to do was stick it on and give to a bridesmaid to ship! Highly recommended, every bride should consider these rentals before purchasing.
I rented the Sophie necklace from them and it became the focal point for my entire ensemble. I was so grateful to find them because the rental price was a fraction of the retail value. I had seen the necklace in the window at a local bridal shop but it was absolutely out of my budget so I was grateful to find the option to rent it. I was worried about whether the necklace would show up in a timely manner since I was traveling for my wedding several days in advance, but it arrived early and in perfect, pristine condition. No would have guessed that it wasn't a brand new purchase. Everyone commented on the piece at my wedding. I would absolutely recommend them without hesitation.
-tm76newyork, 4/21/12
This webiste is amazing! I borrowed a beautiful Avant Bride headpiece that I would not have been able to squeeze into my budget if it wasnt for H.E.B. They sent it a few days before my wedding and it was the easiest process to send back. Brittany is awesome and always responds back to any emails! Ill be telling all my engaged girlfriends to use them for that special piece of jewelry!

-Megan, 5/12/12
Great customer service! The bracelet was beautiful and in amazing condition! Thank you for helping to make my big day even better!
-Kathleen, 5/26/12